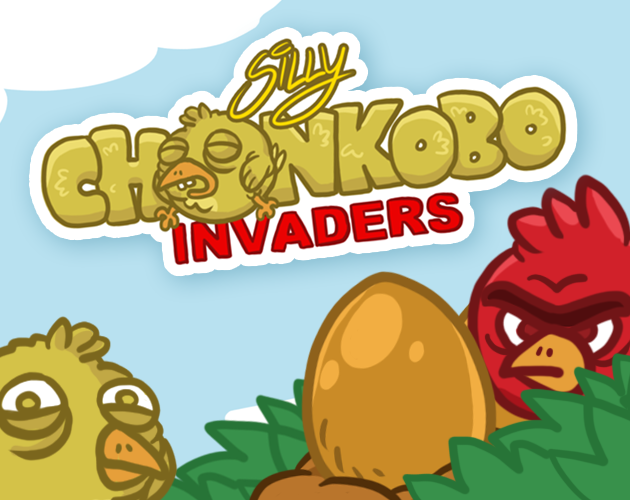 Silly Chonkobo Invasion
The Silly Chonkobos are at it again! They're feeling peckish and came across a nest of Grumpy Birds! Seeing their Golden Eggs, the greedy Chonkers wanted it for themselves and launched an invasion. However, you got lost in a Maze while invading the Grumpy Birds and can't get out. Complete your mission by collecting 3 Golden Eggs and escaping the Grumpy Bird Maze.
Silly Chonkobo Invasion is made for the Global Game Jam Online 2021 at the Malaysian site organized by Level Up Inc, Games HQ and IGDA Malaysia Chapter.
Functions
Leave poop trails to navigate the maze. Just like Theseus! But shittier! Beware poop disappears over time.
Eat seeds to poop more!
Avoid Grumpy Birds that will hurt you and stun you!
Find 3 Golden Eggs to unlock the Gates at the end of the Maze.
Use teleporters to speed up your navigation.
There are powerups that speed up your Chonkobo as well as allow you to scout the area temporarily.
Controls
W,A,S,D / Arrow Keys - Move the Chonkobo
F/Numpad 0 - Leave a doo doo! (aka Poop)
Space - Jump
Pssst type cheat anywhere in the game level if you're lost...
Team

Download
Download
Silly Chonkobo Invaders.zip
30 MB